2021Board Members
Director at Large – Nathan Green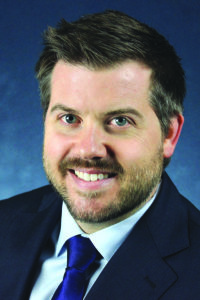 Nathan Green is communications director at the NWA Council, where he drives content and messaging for its family of social media channels and websites. He was previously vice president of public relations at inVeritas following practicing law with a focus on business transactions, tax, and estate planning.
Green earned his bachelor's degree in economics from Saint Louis University and juris doctor from the University of Arkansas at Little Rock William H. Bowen School of Law.
Treasurer/Secretary – Kathryn Heller, APR

Kathryn Heller is a communications officer for the Walton Family Foundation focusing on the Home Region Program. Previously, she worked for Ghidotti Communications leading the account services department and working with the leadership team on agency strategy and business development.
Kathryn holds a master's degree from the University of Arkansas at Little Rock and a bachelor's degree from Arkansas State University, both in journalism. She also obtained an Accreditation in Public Relations and served as treasurer for the PRSA Arkansas Chapter.
President – Robin Mizell, APR
Robin Mizell has served as the Attorney General's Northwest Arkansas district director since 2017 and community engagement director beginning in 2015. With nearly 25 years of public relations, project management and development experience, Mizell previously worked at the University of Arkansas at Little Rock, Arkansas Department of Higher Education, Arkansas Foodbank Network and Stone Ward.
Accredited by PRSA, she has served on the Arkansas Chapter board, as an accreditation panelist and chair and as a judge for regional PRSA and PRSSA Prism awards and other communication competitions. Mizell holds a graduate certificate in nonprofit management from the University of Arkansas at Little Rock, bachelor's degree in public relations from Harding University and associate degree from Arkansas State University-Beebe. Additionally, she served three terms on the Arkansas Zoological Foundation Board and completed the Inseitz Group's Personal Leadership Effectiveness Program.
Director at Large – Kevin Trainor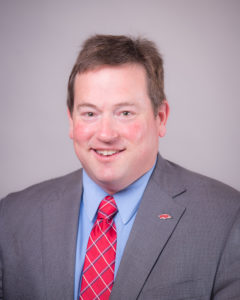 In his 26th year at the University of Arkansas, Kevin Trainor serves as the senior associate athletics director for public relations and former student-athlete engagement. In that role, he serves as the chief public relations officer for Vice Chancellor and Director of Athletics Hunter Yurachek. Trainor has been the head of the department's PR department for the past 11 years.
Trainor has been selected to serve at some of the most prestigious sporting events in the country, including the College Football Playoff National Championship Game, Goodyear Cotton Bowl Classic and Rose Bowl Game presented by AT&T. Additionly, he is the press conference moderator for SEC Football Media Days and SEC Football Championship Game.
Trainor earned his bachelor's and master's degrees from the University of Arkansas. He is a member of the board of directors for the College Sports Information Directors of America, Arkansas Sports Hall of Fame and Brandon Burlsworth Foundation. He is also a member of the Football Writers Association of America and U.S. Basketball Writers Association of America.
Director at Large – Jennifer Wilson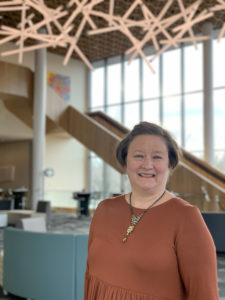 Jennifer Wilson joined the Walton Arts Center in 2017 as director of public relations. She has experience in a variety of public relations and marketing segments including utilities, governmental, agency, green technology and building products. Her work has been recognized with three Herbert A. Kassner Civilian Journalist of the Year awards and a Locke Mouton Award for the employee communications program she managed.
Wilson is a graduate of Arkansas State University with a degree in journalism and public relations. She completed the Defense Information School, the Public Affairs Officers Course and Leadership Springdale.  
Committees and Chairs
Accreditation – Sarah King, APR
Communications 
Membership – Jennifer Wilson
Programming
PRSSA Liaison – Kevin Trainor
Past Chapter Presidents
2020 – Delaney Vaughn
2019 – Madeline Whitaker/Delaney Vaughn
2017-18 – Christy Attlesey
2016 – Debbie Miller
2014-15 – Beth Bobbitt
2013 – Cydnee (Cochran) Snodgrass
2012 – Brooke Benoit
2011 – Christi Gallagher
2010 – Leigh Stidham 
2009 – Jami Lamontagne
2008 – Mark Myers/Jami Lamontagne
2007 – David Edmark
2006 – Dixie Kline
2005 – Michael Clark 
2004 – Terri Trotter
2003 – Ed Nicholson
2002 – Elise Mitchell